Published by acb press 2023
Designed by Rohan Hutchinson
Edition of 140

Building for a typhoon is the sequel to Rohan Hutchinson's celebrated and out-of-print first publication, 'A brief stroll whilst inspecting architecture.' The Photographic works, created with support by iconic European camera company Arca Swiss, were captured before and after a typhoon that shut Tokyo down in 2019. They document architectural structures and their standing amidst weather variance.

The interest in the body of work lies in how a city's architectural infrastructure presents cultural, economic, and geographic contrasts. The publication's design embraces these contrasts, shifting the historic and modern spaces into an engaging contempoprary book setting that focuses on the layering of space and materials within a metropolis and its representation in publication format.

This sequel is limited to 140 copies produced; each copy comes with a collectible metallic print, signed and numbered. Publication comes encased between two plastic sheets, that serve as a frame for the metallic print.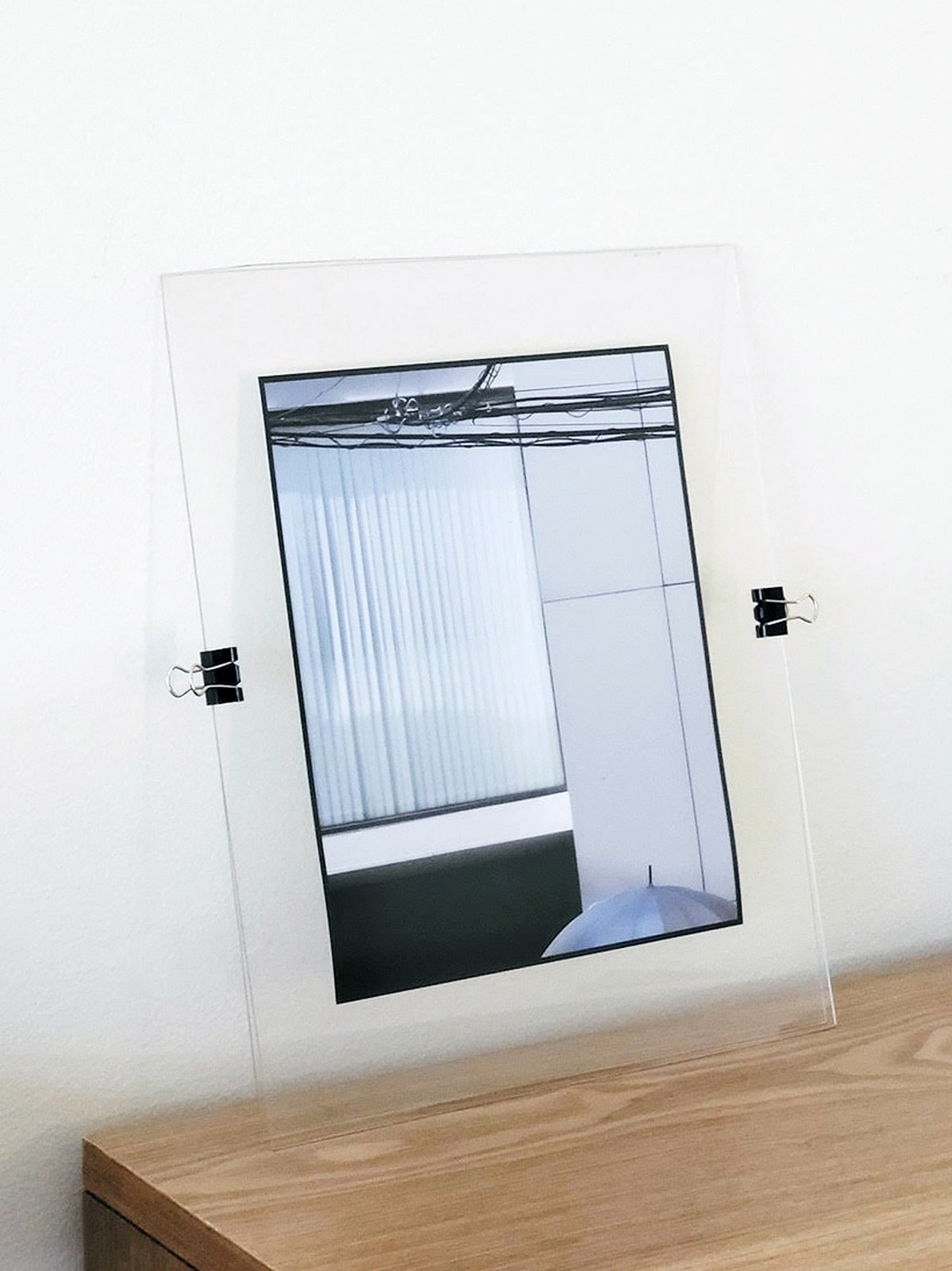 Published by acb press 2021
Designed by Nina Gibbles + Rohan Hutchinson
Edition of 150

The North Eastern Estates studies how geographic location alters the built environment.

Photographed over three winters within Hokkaido, Japan, 2010-12, the work researches constraints in building parameters and how these alter the aesthetics and longevity of permanent structures placed into the environment.

The completed series demonstrates the annual transformation of the industrial, residential, and rural built communities.

The publication is in XL format, which allows the work to showcase the nuances within the structures while allowing the visuals to breathe within the page, presenting an exhibition feel within the publication space. The pictorial index informs readers of the photographic works' accurate dimensions and geographic locations.








Published by acb press 2020
Edition of 200
Each comes with a signed photograph

Mountain views from my archive, trace Hutchinson's relationship with the natural environment.

Know for his large scale works, this series is a departure from previous and is a collection of intimate personal recordings.

The series spans 2000-2019, environments include the Canadian Rockies, Japanese Alps, Hokkaido, and Arctic Norway.

Images were rediscovered within his archive whilst searching for a sense of freedom during the COVID-19 lockdown.


Artist books (set of 3)
Edition of 8 + 2 AP
Self Published trade edition 2020
Edition of 140
Popup cards (set of 3)
Edition of 100

Post Hiroshige is a body of work that continues my interest into Japanese Architecture and representation of space both within artwork and publication form.

The body of work draws inspiration from Historic Japanese Ukiyo-Artist Hiroshige Utagawa. The interest lie in how Hiroshige broke away with traditional mathematical formulas of the time, in-return created a new way of seeing the natural and built landscape.

Colour used within the publication and artworks is the pigment data from Hiroshige Utagawa's work "Kinryuzan Temple Akasaka c 1830" (Provided by The National Gallery of Victoria, Australia).

Post Hiroshige consists of a series artworks, a set of 3 of hand made concertina books, a limited edition trade publication, along with a series of 3 pop-up cards made in collaboration with Paris based paper artist Nicolas Codron.



Published by Perimeter Editions 2018
Designed by Daly Lyon
Edition of 600

An error has occurred by Melbourne-based photographer Rohan Hutchinson is a series of large-format photographs that Hutchinson took during an expedition to the Arctic in early 2017. The focus of the expedition was to record and document the beauty, immensity and diversity of the Arctic landscape in this particular moment. Upon returning to Australia, Hutchinson set about reinterpreting and expanding the scope of the resulting photographs in a bid to respond to the impact of climate change on the Arctic region and address our responsibilities not just Australians, but as global citizens.